Improve Indoor Air Quality With A Purification System
Without an air purification system, the air inside a home isn't as fresh and clean as you think. Our technicians at Hibdon's Heat and Air in Oklahoma City install air purifiers to improve indoor air quality and provide you with air as fresh as the outdoors inside your home.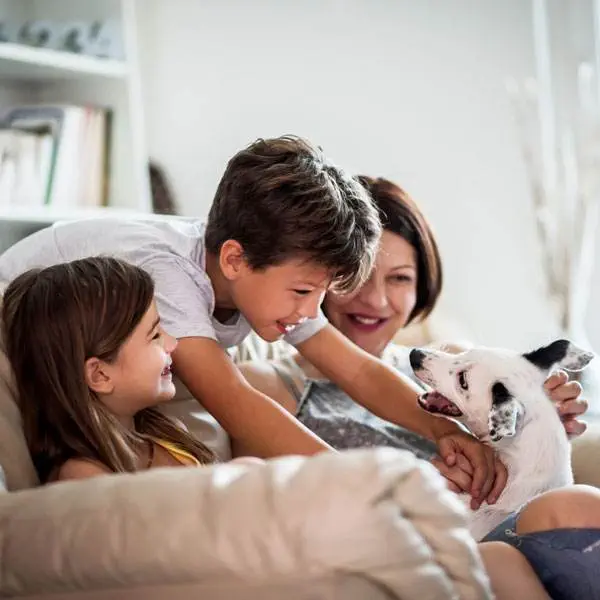 How Does A Whole-Home Air Purification System Work?
There are a variety of different types of air purifiers available. Portable, single-room cleaners are economical and don't require an installation process other than plugging them in. However, they work passively, meaning air must pass through them to have contaminants removed from the air you breathe in the room. We install whole-home in-duct purification systems for better results. With our units, hydrogen peroxide molecules are sent into the rooms of the home through HVAC ducts, attaching themselves to harmful contaminants in the air to neutralize and remove them. We partner with leading brands in air purification technology, including:
Aprilaire
REME Halo®
Respicaire
RGF
The benefits of installing an air purification system in your home
Whole-home air purifiers are installed directly into your HVAC system. If you have an existing system with ductwork, we will install the air purifier in your current unit. If you are having a new HVAC system installed in your home, you can save money by including an air purification system during installation rather than adding one later. There are many reasons to consider including an air purifier in a new structure or having one added to your current unit, including:
Creating healthier air in your home year-round
Eliminating odors from cooking, pets, or smoking
Minimizing allergens for improved respiratory health
Killing bacteria and viruses that cause various strains of flu and colds
Lessening dust build up in your home
Schedule an estimate for improved indoor air quality
One phone call is all it takes to move towards significantly improving the air quality inside your home for a healthier environment. The technicians at Hibdon's Heat and Air understand the importance of eliminating harmful viruses and bacteria from the air you breathe. Installing a centralized home air purifier will filter out harmful contaminants in every room of your home using your existing ductwork. These purifiers can be installed into almost any central HVAC system, and we can include an indoor air quality unit in any new HVAC installation. Contact us for a free estimate today.