At Hibdon's, we truly care about our customers and want to see them thrive throughout every season as well as see them get the maximum life out of their system. Before the season changes, make sure you have everything you need to successfully get through it. Get an HVAC system maintenance plan and get peace of mind.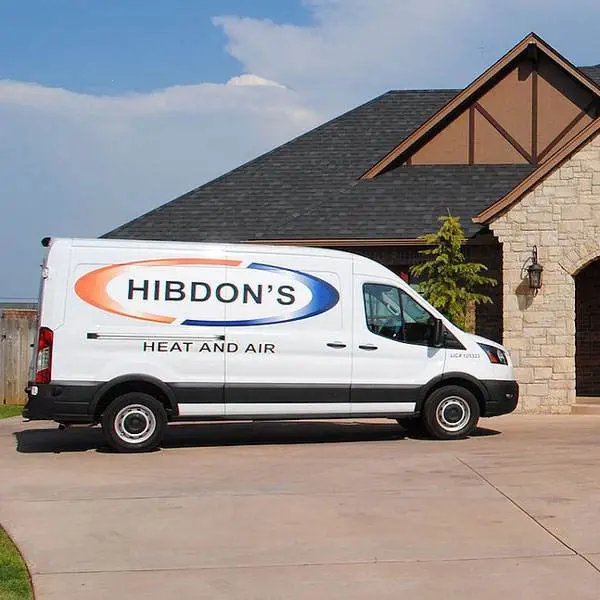 No dispatching/diagnosis fees!
Repairs discounted by 15%
No overtime or emergency charges
Emergency calls receive priority scheduling
Improved efficiency and extended service life of your system
Fewer unexpected repairs
Peace of mind that your system is up to its task!
Hibdon's Heat and Air's Maintenance Plan for HVAC Systems
At Hibdon's Heat and Air, we understand the importance of regular HVAC maintenance. That's why we offer an affordable HVAC maintenance plan for only $20 a month! Our HVAC maintenance plan near you are designed to keep your heating and cooling system running smoothly all year round.
Our comprehensive heating and cooling maintenance plan includes preventive maintenance to ensure that your HVAC unit is functioning efficiently and extends the life of your system. Our maintenance program includes an air filter change and annual maintenance to keep your air conditioning system in top condition.
With our HVAC maintenance plan offering, you'll enjoy numerous benefits, including no dispatching or diagnosis fees, no overtime or emergency charges, and a 15% discount on repairs. You'll also receive priority scheduling for emergency services, so you can have peace of mind knowing that your HVAC system is in good hands.
Our heating and air conditioning maintenance membership includes everything you need to keep your HVAC system in top condition, including regular inspections and tune-ups, system cleaning, and expert maintenance from our highly trained technicians. Our AC maintenance plan includes all types of air conditioners, so you can rest assured that your system is covered.
Don't wait until your HVAC system breaks down to call for service. With our HVAC service plan, you can save money on costly repairs and unexpected breakdowns. Contact us today to learn more about our HVAC maintenance plan and how they can benefit you!
Precision Heating and Air Maintenance Plan Procedures
Furnace Service includes:
Cleaning and adjustment of burner assembly
Cleaning of the ignition assembly
Inspection of the heat exchanger or element
Inspection for carbon monoxide
Monitoring of the flue draft
Testing of the safety controls
Inspection of air filters
Cleaning and adjusting of the blower components
Checking for the correct air flow
Tightening of the electrical connections
Checking/adjusting the thermostat calibration
Measuring amp draw on blower and draft motors
Air Conditioner Service includes:
Checking and cleaning of condenser and
evaporator coil
Clearing out of the condensate drains
Cleaning and adjusting of the blower components
Measuring the temperature difference
Inspection of air filters
Monitoring of refrigerant pressure
Testing of starting capabilities
Measuring of compressor and motor volts/amps
Checking for correct air flow
Tightening of electrical connections
Check/Adjustment of thermostat calibration