Residential HVAC System Installation In the Oklahoma City Metro Area
Homeowners in the Oklahoma City area have trusted Hibdon's Heat and Air for reliable heating and cooling system installations using equipment from the most reliable brands in the industry.
We offer customers exceptional service and an opportunity to upgrade standard thermostats with programmable and wi-fi-connected thermostats to get the most out of their HVAC equipment.
Whether you're replacing an outdated system or you need one installed in a new home, we offer customers a free in-home estimate outlining exactly what to expect from our team.
Plus, every HVAC residential install includes:
A whole-home ionizing air purifier
A surge protector on both the condenser and the blower unit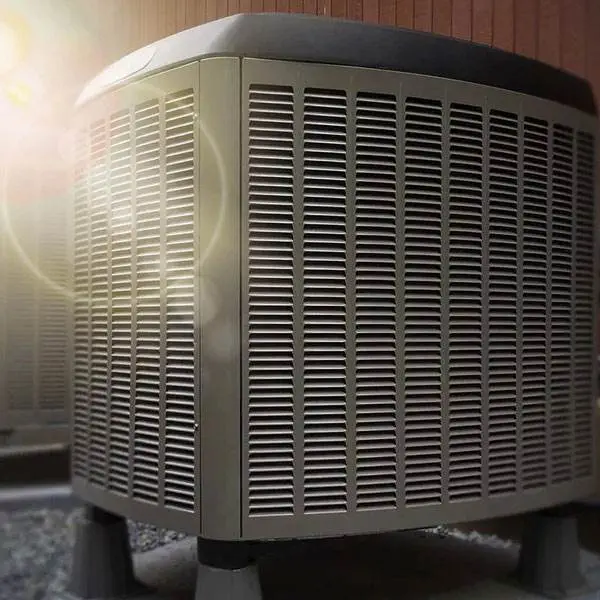 We Warranty All Parts and Labor
Our installations include the highest quality equipment in the HVAC industry, including American Standard, Carrier, Bryant, and more. Based on the square footage of your home and the number of heating and cooling zones in the house, we'll provide you with knowledgeable and experienced advice on your best option for an efficient, reliable HVAC unit. We back all installations with:
One-year warranty on labor
10-year warranty on parts
Is It Time For A System Replacement
Like any home appliance, an HVAC system doesn't last forever. Even if it's still heating and cooling your home after 25 years, chances are it's not operating efficiently at that point and costing you more in energy bills and consuming more energy than it should. We offer complete system replacements with financing available.
Whether you need a heat pump or an air conditioner unit, refrigerant lines or furnace, proper HVAC repair service is essential. Common signs you might need an HVAC system replacement include:
Lack of cool or hot air coming out of the vents
The buildup of moisture around the AC unit
Funny smells
A sudden increase in energy bills
You have to call for frequent repairs
Affordable HVAC Installation With Easy Financing
Living comfortably during the summer and winter months is critical to the health and enjoyment of homeowners. At Hibdon's Heat and Air, we go to great lengths to help residents in the Oklahoma City community acquire the HVAC installation services they need by offering financing options to make it more affordable. Contact us today to learn how to qualify for financing and schedule a free estimate for an AC or heater installation.
HVAC Installation Near Me in Oklahoma City, OK
As the leading provider of heating and cooling systems in Oklahoma City, OK, we understand the importance of having a reliable heating and air conditioning HVAC system. That's why we offer top-notch installation services for both residential and commercial clients.
We know that every home or business is unique, and so are its HVAC needs. Whether you are trying to keep your home comfortable in the summer or your business warm in the winter, the right HVAC unit install is critical.
That's why we provide a wide range of HVAC units to choose from, including air conditioner units, heat pumps, and more. Our team of experienced HVAC technicians can help you find the perfect unit for your space and install it professionally, ensuring your home or business is comfortable all year round.
At our HVAC company, we pride ourselves on providing the highest quality HVAC services in Oklahoma City. We use only the best materials and equipment to ensure that your HVAC system is installed and repaired to the highest standards.
Our technicians are experienced, and we provide ongoing training to ensure they stay up-to-date on the latest HVAC technologies and techniques.
We also offer repair services, refrigerant line installation, and more to keep your HVAC system running smoothly and at optimal energy efficiency. If you're looking for reliable and professional HVAC contractors in Oklahoma City, look no further than Hibdon's Heat and Air.